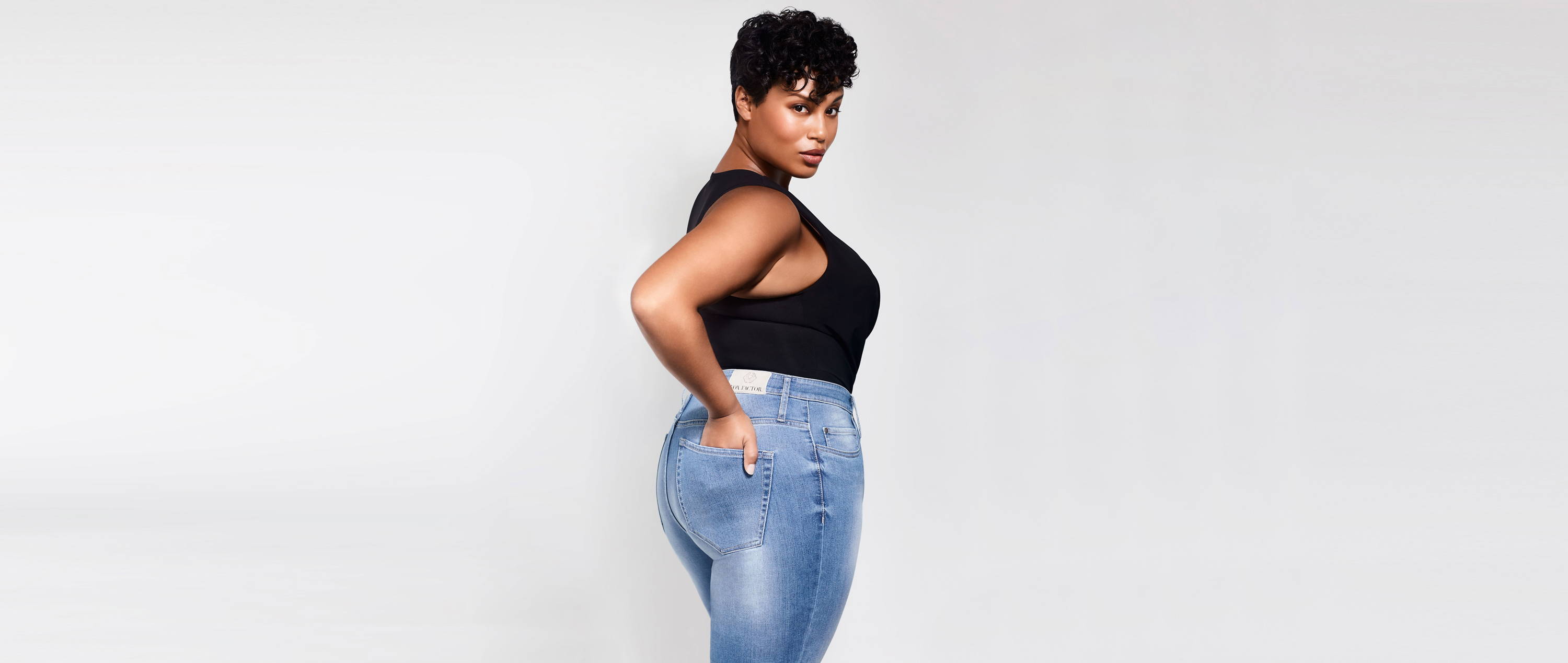 In the years since we launched Fox Factor, we had the privilege to meet women all around the world and listen to their stories. We wanted to make the best possible jeans, and we wanted to incorporate all their feedback along the way. 
Fox Factor has always strived to be a brand for women, by women. During our talks, we noticed so many women are hesitant to buy new clothes because maybe they "will lose or gain weight in the future", and their new clothes won't fit them anymore. It's for that reason we decided to implement our revolutionary Size Switch policy.
If you buy an item from our Classics Collection (IRI Sky Night Blue, IRI Arctic Blue, IRI Dolphin Grey, KUMI Tuxedo Black, KUMI Stormy Grey or GURI Moon Blue) and your size changes within six months' time, we'll replace it one time in your new size. For free. No hassle, no drama, no problem. 
Send us the pair of jeans that doesn't fit anymore, and you will receive a new one in your new size.

*Please note that our Size Switch Policy is valid for a period of 6 months after your purchase and does not apply to sale items. 

For more information, contact our Customer Care Team.